No Commenti
The 2015 edition of the Lorenzo Natali Media Prize is now open - Mediterranea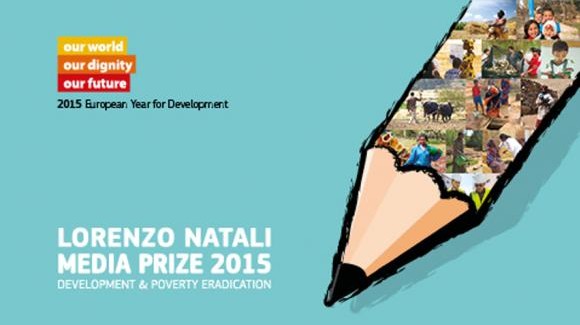 On behalf of the European Commission, we are proud to announce that the 2015 edition of the prestigious Lorenzo Natali Media Prize is now open.
About the Prize
The Prize rewards outstanding contributions of professional and amateur journalists reporting on development and poverty eradication and aims to ensure public recognition of journalists who contribute to these causes through their investigative work.
All the winners selected by an independent Grand Jury will receive trophies and cash prizes of €5000 and will be considered for the €5000 Grand Prize during an Award ceremony in Brussels in December 2015.
There will be one winner per category: professional and amateur in each of the five regions: Africa, the Arab world and the Middle East, Asia and the Pacific, Latin America and the Caribbean, and Europe.
Any articles and reports published (print or online) or broadcast (radio or television) between 1 September 2014 and 31 August 2015 can be submitted until 31 August 2015 (deadline) via an online application form.
Take part and spread the message
We invite you to spread the word about the Prize to your networks via your own communication channels (websites, emails, events, social media accounts, etc.). To help you doing so, we have developed ready-to-use promotional tools. We also have printed material available (e.g. posters and postcards in English, French and Spanish) should you need any.
We strongly rely on your support to ensure that as many journalists as possible are informed about the Prize and have the opportunity to participate.
Further information
Visit the website to access to the online application form and to learn more about the Prize, the rules and previous winners. If you want to report about the Prize in your media, you can find our latest press release in the Press corner section.
In the partners section, you will discover all the supporting organisations that are helping us to promote the Prize. If you agree to spread the word about the Prize and become our partner, send us an email at info@lorenzonatali.eu. Your organisation's logo and a link to your website will be displayed on our website and social media accounts and you will be invited to the Awards ceremony.